r. arl . . huker
ooks
Of Monsters and Miracles (CD ROM Format)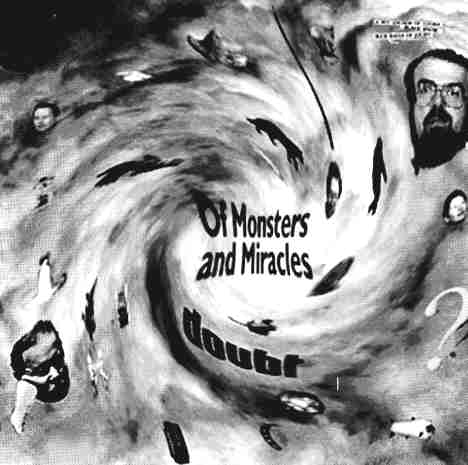 Of Monsters and Miracles (Croydon Museum Services & Interactive Designs Ltd: Oxton, 1995). Created by Roy Stringer. Contributors include Dr Karl P.N. Shuker. CD ROM, requiring an Apple Macintosh computer with 14-inch display, CD ROM, and a minimum of 8 mb of RAM (12 mb recommended).
The Of Monsters and Miracles CD ROM is a breathtaking interactive voyage through the fascinating world of weird phenomena. It was originally created as an interactive guide for the highly-acclaimed 'Of Monsters and Miracles' exhibition of Forteana held at Croydon Museum, England, during September-November 1995.
The material is presented through navigable objects, video, audio, photography, and images - collectively yielding approximately 200 stills, more than 2 hours of video commentary and footage, and over 100 navigable objects.
Subject specialists who have contributed to, and feature in, this CD ROM include Ken Campbell, Loren Coleman, Uri Geller, Jenny Randles, and Dr Karl P.N. Shuker, as well as other published authors and museum curators. The topics featured are as numerous as they are diverse, ranging from crop circles, cryptozoological animals, fairies, famous fakes and frauds, ghosts, magic, and mermaids, to poltergeists, psychic powers, psychic questing, religious experiences, stigmata, UFOs, and many more too.
Within this entertaining and extremely educational package can be found different views on many subjects, such as the Loch Ness monster, bigfoot, the Roswell UFO case, the Minnesota iceman, the Shroud of Turin, mystery animals, and curiosities of many varied kinds. The user is encouraged to browse the material with simple on-screen commands by clicking on objects and icons to open video clips, images, and sound files. In true Fortean manner, the browser is left to ponder and make their own conclusion on any given topic. So get clicking with Of Monsters and Miracles, and enjoy one of the most spectacular and informative of all CD ROMs devoted to mysteries and the unexplained.
| Books | Guinness World Records - Wild Things | Of Monsters and Miracles (CD ROM format) | Journal of Cryptozoology |
| Home | Biography | Books | Media | CZ Bibliography | Sightings | Links |
---
Copyright © 1998 Dr. Karl P.N. Shuker

Web Design: Scott T. Norman