r. arl . . huker
ooks
Chambers Myths and Mysteries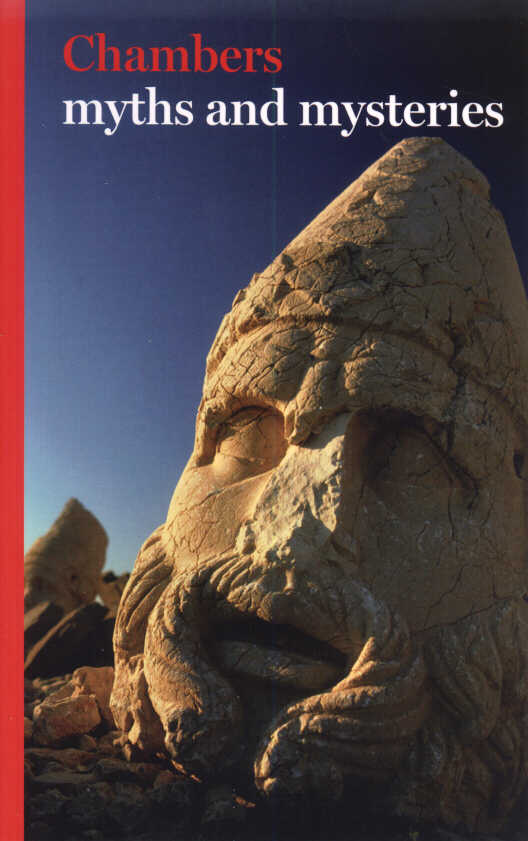 Chambers Myths and Mysteries (Chambers: Edinburgh, 2008) ISBN 978-0-550-10394-9. Editor: Kate Sleight. Consultant: Una McGovern. Contributors include Specialist Contributor for Cryptozoology: Dr Karl P.N. Shuker. Hb, 250 pp, illustrated, index. Available from the publisher and from all good bookshops and online booksellers.
Discover a world of secrets with this guide to ancient and modern mysteries, including legends, superstitions, folk tales, and age-old beliefs. Chambers Myths and Mysteries sheds light on everything from submerged cities to stone circles, mythical creatures to mysterious disappearances.
In-depth entries provide balanced and impartial coverage of a broad range of subjects, such as the enigmatic organisation to which Mozart belonged, the unluckiest day in the calendar, the curse of the world's largest blue diamond, and the 15th-century chapel where the Holy Grail is said to be hidden.
Drawing selected entties from Chambers Dictionary of the Unexplained together with new material, Chambers Myths and Mysteries is a must for anyone interested in extraordinary and puzzling stories.
Contributors: Lorna Gilmour, David Hambling, Simon Hill, Una McGovern, Steve Moore, Michael Munro, Alan Murdie, Jenny Randles, Bob Rickard, Gordon Rutter, Dr Karl P.N. Shuker.
| Books | Chambers Dictionary of the Unexplained | Chambers Myths and Mysteries | The Fortean Times Paranormal Handbook |
| Home | Biography | Books | Media | CZ Bibliography | Sightings | Links |
---
Copyright © 1998 Dr. Karl P.N. Shuker

Web Design: Scott T. Norman