r. arl . . huker
ooks
The Fortean Times Paranormal Handbook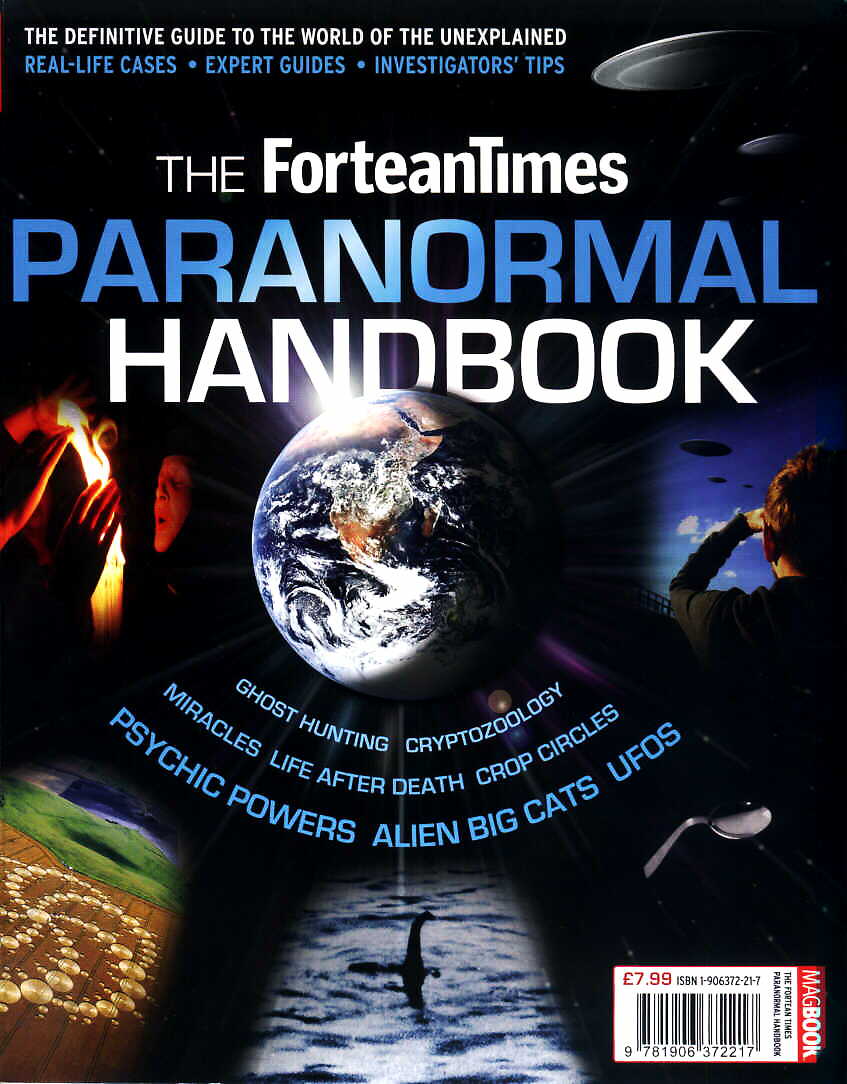 The Fortean Times Paranormal Handbook (Dennis Publishing: London, 2009) ISBN 1-906372-21-7. Editor and Compiler: David Sutton. Contributors include Dr Karl P.N. Shuker - Cryptozoology. Pb, 146 pp, illustrated, references. Available from the publisher, from all good bookshops and online booksellers, and from www.magbooks.com (or phone 0844-844-0053).
How do you make a crop circle? When is the best time to spot a UFO? What are the most important new animals of modern times? What equipment does a ghost hunter use? Are twins more likely to be telepathic?
The world of strange phenomena now has its own guide!
The The Fortean Times Paranormal Handbook provides a guide to the world of mysteries old and new - from the search for evidence of life after death to the enigmas of UFOs and crop circles, from the exotic monsters that might be lurking on the far side of the world to the closer-to-home puzzle of why alien big cats are roaming Britain's countryside.
Along the way, leading experts will help you sort out facts from fiction and sense from nonsense, will provide tips on how to conduct your own investigations, and will give you all the information you need to get involved with the world of the unexplained for yourself.
The guide's expert contributors are: Bob Rickard on life after death; Mark Pilkington on crop circles; Jenny Randles on UFOs; Alan Murdie on ghosts; Dr Karl Shuker on cryptozoology; Ted Harrison on miracles; Merrily Harpur on alien big cats; and Guy Lion Playfair on psi powers.
| Books | Chambers Myths and Mysteries | The Fortean Times Paranormal Handbook | Death Worm: Metamorphosis of the Allghoi Khorkhoi |
| Home | Biography | Books | Media | CZ Bibliography | Sightings | Links |
---
Copyright © 1998 Dr. Karl P.N. Shuker

Web Design: Scott T. Norman