r. arl . . huker
ooks
Monsters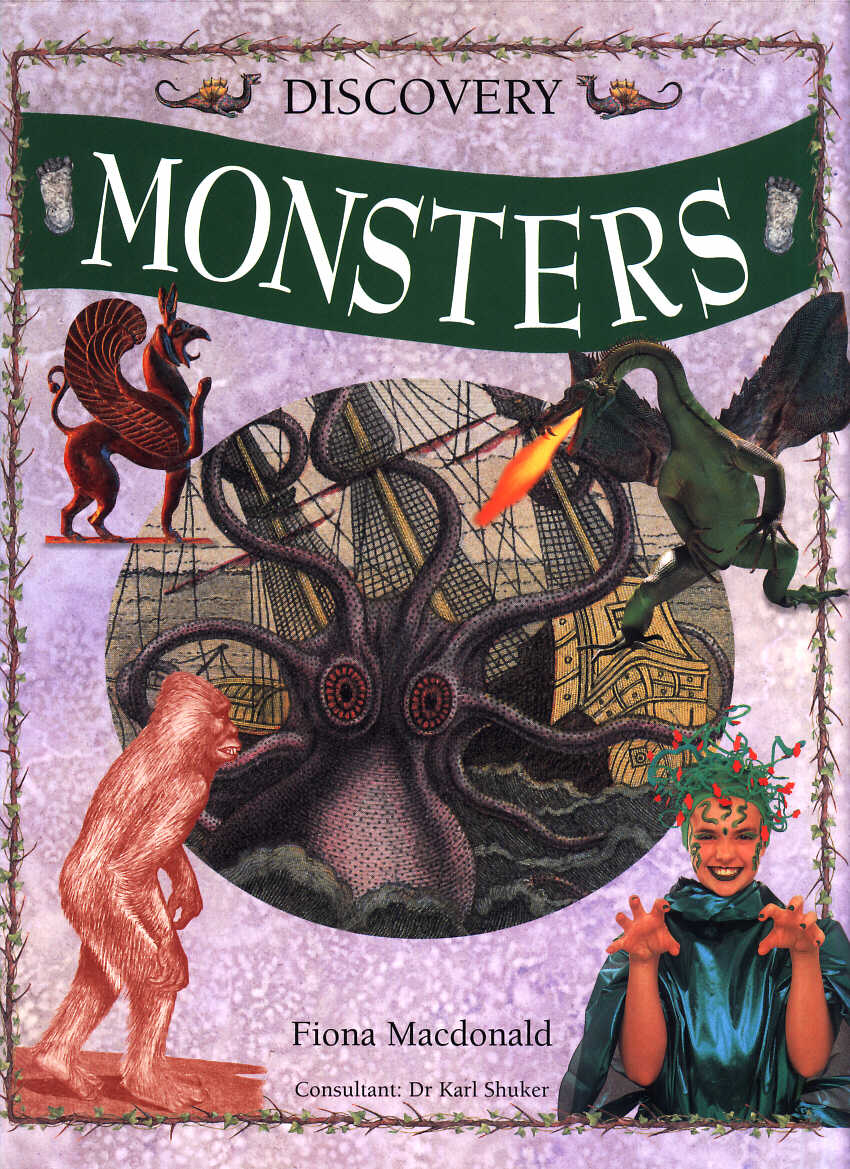 Monsters (Lorenz Books: London, 2001; ISBN 0-7548-0627-8). Author: Fiona Macdonald. Consultant: Dr Karl P.N. Shuker. Hb, 64 pp, index. Available from the publisher and all good bookshops.
Monsters is the latest title in the excellent large-format, full-colour 'Discovery' series published by Lorenz Books and aimed at children of all ages.
In 2002, a stiff-cover paperback edition, retitled World of Monsters, was published by Southwater (London), priced £4.99 in UK. ISBN 1-84215-712-4
In 2003, the original Lorenz hardback edition was republished in the USA with a new cover and was retitled The Amazing World of Monsters, priced US$ 14.99. ISBN 0-7548-1248-0
Explore the dark, mysterious world of monsters and discover creatures beyond your wildest imagination. This book finds the most horrible and deadly monsters in the world and investigates where they come from, their special powers and nasty habits. It delves deep into the past to meet the fantastic creatures of ancient myths and legends, from the one-eyed cyclops of ancient Greece to the people-eating trolls of northern Europe.
Among fire-breathing dragons and beautiful but destructive mermaids, you will discover real-life creatures too, and look at the scientific evidence for monsters that may or may not exist, such as the Himalayan yeti and the Loch Ness monster. To get you right into the spirit of things, there are step-by-step instructions on how to make monster models and costumes, plus a recipe for keeping vampires at bay!
Exciting information for home reference and school projects. Over 200 photographs and historic illustrations.
| Books | The Earth | Monsters | Chambers Dictionary of the Unexplained |
| Home | Biography | Books | Media | CZ Bibliography | Sightings | Links |
---
Copyright © 1998 Dr. Karl P.N. Shuker

Web Design: Scott T. Norman